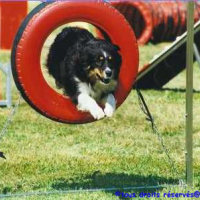 Agility Dream Team
La chaîne d'agility et de sports canins
109 videos
Agility Tutorial: 2x2 Weave Pole Training.
561 vues
Ajoutée Sep 19, 2014
If you have any questions, feel free to ask!

Copyright disclaimer under Section 107 of the copyright act 1976, allowance is made for "fair use" for purposes such as criticism, comment, news reporting, teaching, scholarship, and research. Fair use is a use permitted by copyright statute that might otherwise be infringing. Non profit, educational or personal use tips the balance in favor of fair use.